Transitioning into college life can be daunting and after settling at Duke, finding a good hairstylist was likely on your minds. I am sure that like myself, most of you have someone at home that you fully trust with your hair and to whom you've been loyal for years. I know that many of you wait until you go back home to get your hair cut.
But what happens if you have an event that you need to primp up for or your roots are starting to show right in the middle of the semester when you're far from home?! In my first few years at Duke I've shopped around different salons hoping to find someone that understands what I want and can translate it into a cut I like. I've been to Wavelengths, Studio One, Altered Image and gone as far as Chapel Hill at Aveda or Destenee Salon and even the Southpoint are at Studio 168.
While I can't say I have ever had a bad experience at any of these places, it wasn't until I had my first haircut with Mariya at Stage I in 2010, next to Watts Grocery, that I knew I had found someone who would definitely get a second visit from me. Soon enough I discovered she was quite popular among my friends and the greater Duke Community, having had
,
and
, all of whom have been featured on Campus Sartorialist, as her clients.
So Duke guys and girls, if you're ever in doubt about finding a stylist that listens and delivers, I would definitely recommend Mariya!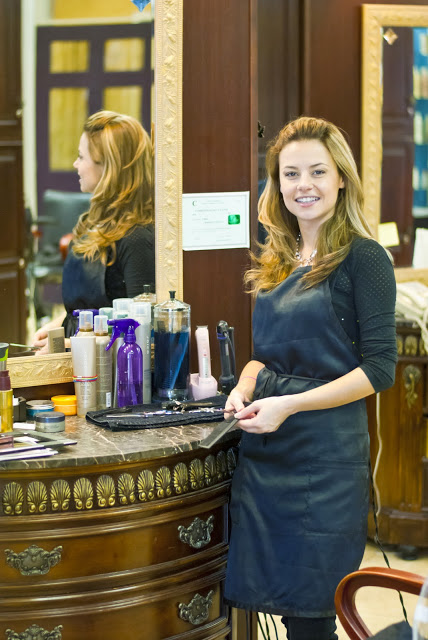 To set-up an appointment with Mariya call her @ 919-619-1760 or call Stage I @ 919-286-0055 and ask for her. If you've already been her client, leave your comments in the section below!